Dear friends and colleagues,
PAFCIC 2017 that took place in Khartoum (Sudan) on October 8 to 11, jointly with The PASCAR congress, The Sudan Heart Society meeting and The World Heart Federation Africa Summit, was a tremendous success thanks to the contribution of 722 participants from 18 countries.
Success was mainly due to the engagement of the faculty, the enthusiasm of the attendees and the great hospitality and kindness of our Sudanese colleagues who have opened theirs arms wide to great us in their beautiful country.
We are grateful to all who have contributed in making this historical event a success namely, the PAFCIC board of directors, the board of PASCAR, Sudan Heart Society and WHF, the honorable faculty members who came from the four corners of the globe, the participants who came from the whole African continent and beyond as well as to our industry partners.
We address a special thank and appreciation to His Excellence The Ambassador of Tunisia in Khartoum, Mr Imed Rahmouni, who has considerably helped in many ways the organisation of PAFCIC 2017.
Our sincere thanks go also to His Excellence The Ambassador of Sudan in Tunis, Mr Abid Mraweh, who has greatly facilitated the organisation of the meeting including the visa procedure for the Tunisian participants.
After this great achievement, PAFCIC is certainly stronger and is more committed than ever to pursue its African mission to promote interventional cardiology in Africa.
The board of Directors
Pr Mohamed Ben Farhat        Pr Habib Gamra            Pr Horst Sievert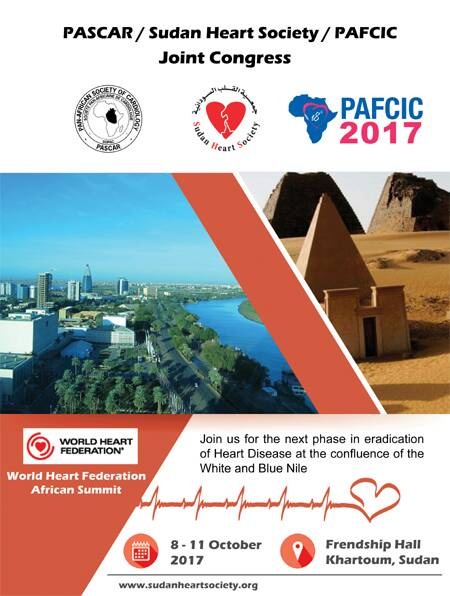 Our partners :

---